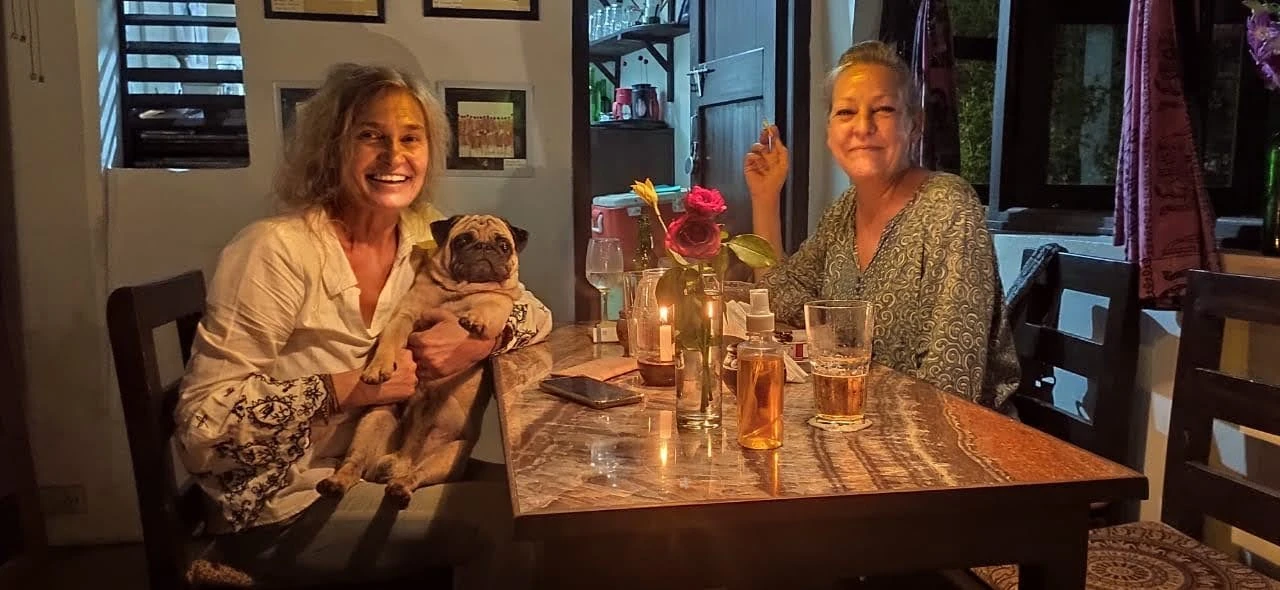 How it all began…
My name is Vidushi and I had been living here for many years, when I noticed that there was one thing missing in this piece of paradise: a nice place during monsoon. 
I then noticed the cow corner old building, which was already aptly called cow corner, because of the sleeping cows in and around the building. 
My Austrian, culinary and architectural backgrounds all shine through in Vidushi's Cow Corner restaurant that opened its doors in December 2018 
We completely renovated the building in its former glory and ensured it kept its authentic look and feel.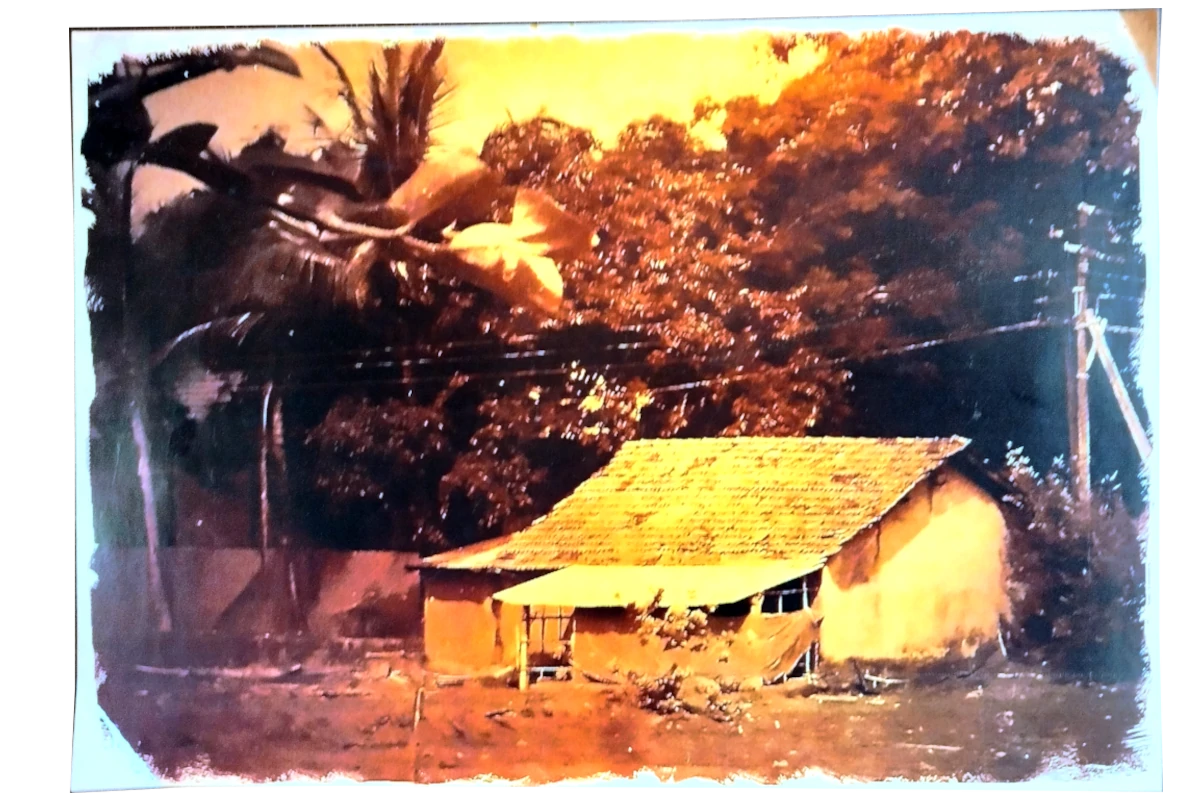 As I am not a Goan, I cannot and do not want to compete with the Goan cuisine. Vidushi's Cow Corner differentiates itself by making and serving real continental food – I personally know the Austrian cuisine inside out – and together with my Indian chefs we whip up and create better quality Indian dishes. 
We are your extended living room
It's our mission to make (almost) everything fresh, and everything is homemade. We only use local and seasonal products, and strive for simplicity. We bake our own bread, we craft irresistibly delicious cakes, we make our own mayonnaise, and masalas. 
We do our best to fulfil every little wish. We even serve as a local post office for some of our regulars, by being a pickup point for online deliveries (Amazon, Flipkart, etc).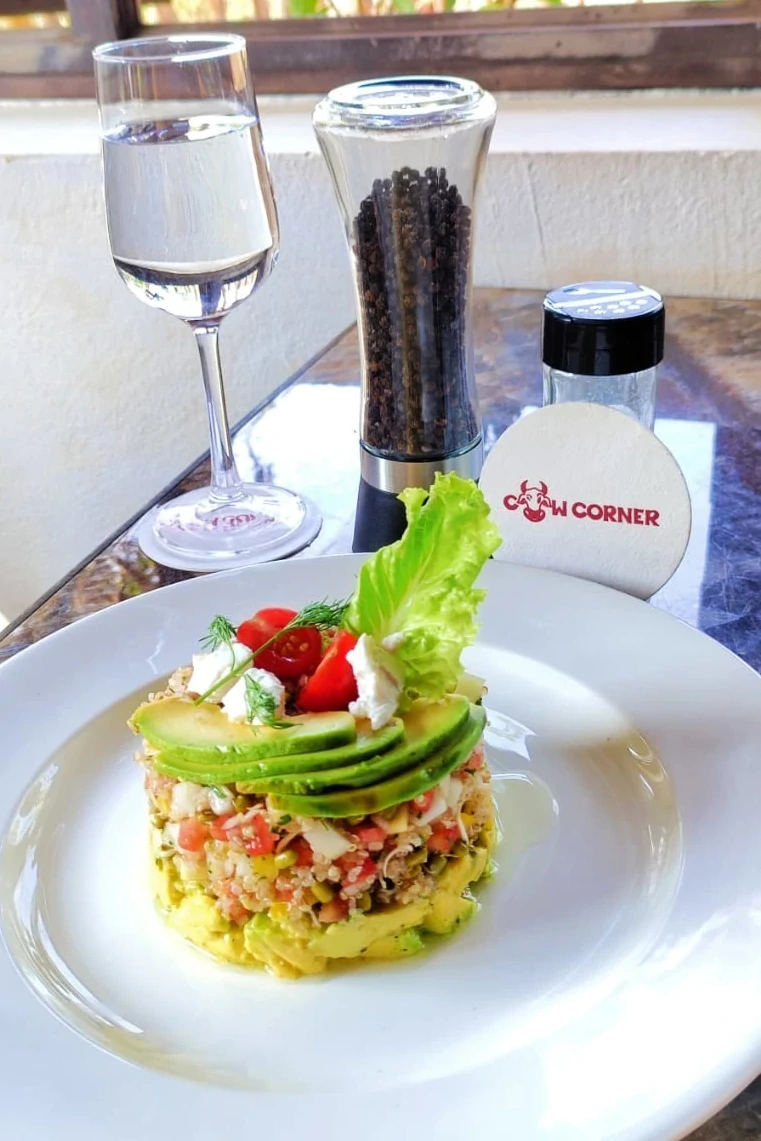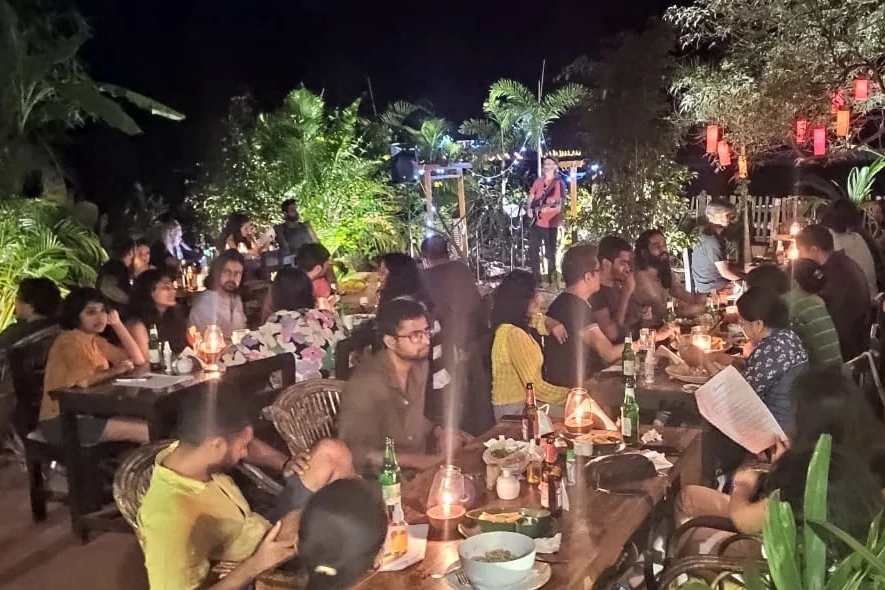 Restaurant, and so much more
The smallest entrance gives way to a beautiful surprisingly wide and spacious hidden gem. You can hang out, read a book in a quiet corner, meet with friends or make new ones, and you can work from our place. With good wifi, quiet spots and power sockets – and a strong cup of coffee, we keep you productive.
The restaurant's pared-back, authentic Goan-style brasserie aesthetic – light pastel walls, bare tables, dangly lights and furniture made from local materials – goes well with the no-nonsense service, air-punchingly good food, complemented by a friendly atmosphere and polite yet amiable staff.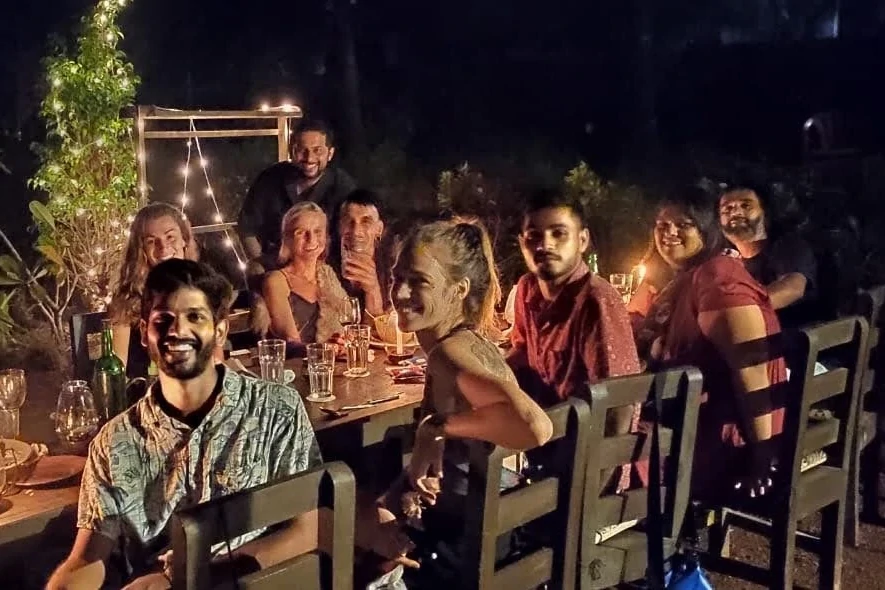 Garden
You could easily pass by Vidushi's Cow Corner and have no idea of the delights that lay within. Whatever the weather Vidushi's Cow Corner's garden is a place to dine surrounded by foliage. Grab one of the terrace tables for a memorable meal. The side of the restaurant opens up entirely so even inside you experience the open air.